The Hon Stuart Robert MP
Assistant Treasurer, Commonwealth of Australia
Federal Member for Fadden
Stuart Robert is a Federal Minister serving as the Assistant Treasurer in the Morrison Coalition Government. Stuart has served his nation in the Australian Parliament's House of Representatives since 2007.
Stuart was a Minister of State in previous Governments serving at different times as the Assistant Minister for Defence, the Minister for Veterans' Affairs, Minister for Human Services and the Minister Assisting the Prime Minister for the Centenary of ANZAC. Stuart has also served as the Chair of the Joint Standing Committee on Treaties.
Prior to entering Parliament, Stuart owned a medium sized Information Technology company that was twice named as one of the fastest growing 100 companies in Australia. He also served in the Australian Army for 12 years as an Infantry and Intelligence Corps Officer and is a graduate of the Australian Defence Force Academy and a top 10 graduate of the Royal Military College Duntroon. Stuart saw operational service in 1998 on the PNG Island of Bougainville following the devastating civil war.
Stuart was a founding director of Watoto Australia and a member of the Watoto International board. Based in Uganda, Watoto operates the world's largest non-institutional orphan care program and is now exporting this program globally.
Stuart holds an MBA, M Info Tech and a BA (Hons). Stuart is married and has three sons. He loves 4WDing with his children, paragliding, playing the piano and serving in his local church.
Deng Adut
Deng Thiak Adut is a Sudanese child soldier turned western Sydney lawyer and refugee advocate whose harrowing tale of his personal journey as a refugee has evoked strong emotions among Australians.
Born in South Sudan in 1984, one of eight children, Deng was conscripted as boy soldier at just six years old before going to war when he was only 10. Instead of playing games and singing children's songs he learnt war songs and was taught to love the death of others. He escaped the army in 1995 and arrived in Australia as a 14-year-old refugee in 1998. After teaching himself to read, write and speak English, Deng won a scholarship to study law at the University of Western Sydney in 2005 and graduated with a Bachelor of Law in 2010. He later obtained his Masters degree in Law at the University of Wollongong.
Deng originally told his story in a TV ad for the University of Western Sydney, in 2015.
NSW Premier Mike Baird was among those who saw a clip of the ad and, without having met Deng, nominated him to give the 2016 Australia Day address at the Sydney Conservatorium of Music.
Deng described how it was being too scared, as a child, to pull the trigger of an AK47 and blow his own brains out that saved him, when children around him were choosing death as the quickest escape from the horror of life.
Now Deng Thiak Adut's incredible and inspiring life story is available to a wider audience as a keynote presentation. Few will be able to listen to Deng without being changed in some way.
Partnered by
Maureen Jordan
Master of Ceremonies
Throughout her 20-year career in publishing, Maureen has held Editor-in-Chief roles for esteemed publications and has authored several books. Her company, the Switzer Group, owns divisions in media and content publishing, financial services and business coaching. She also owns the brand RUSSH Magazine and its associated digital assets.
Such is Maureen's commitment to business that in 1996 she was inducted into the Australian Business Women's Hall of Fame in Melbourne, as well as being a finalist in Sydney Business Review's Business Woman of the Year 2003. Maureen's knowledge of small business and the economy, combined with her legal skills, has enabled her to not only put a firm footing under her own long-established business, but it has also given her the credibility to assist others.
Bernard Salt AM
Bernard Salt is widely regarded as one of Australia's leading social commentators by business, the media and the broader community.
Bernard heads The Demographics Group which provides specialist advice on demographic, consumer and social trends for business. Prior to that Bernard founded KPMG Demographics.
He writes two weekly columns for The Australian newspaper and is an adjunct professor at Curtin University Business School. Bernard also holds a Master of Arts degree from Monash University.
Bernard Salt is one of the most in-demand speakers on the Australian corporate speaking circuit and has been so for more than a decade.
He is perhaps best known to the wider community for his penchant for identifying and tagging new tribes and social behaviours such as the 'Seachange Shift', the 'Man Drought', 'PUMCINS' (pronounced pumkins) and the 'Goats Cheese Curtain'. He was also responsible for popularising smashed avocados globally.
Bernard has popularised demographics through his books, columns and media appearances. His body of work is summarised in six popular best-selling books. Bernard appears regularly on radio and television programs and recently hosted a business television program "The Next Five Years" on SkyNews Business Channel 602.
He was awarded the Member of the Order of Australia (AM) in the 2017 Australia Day honours.
Partnered by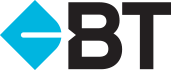 Don Connelly
As a speaker, story teller, motivator and mentor to Advisors, Don Connelly is one of the financial industry's most notable gurus. His career on Wall Street spans more than 45 years. He has mentored and spoken to tens of thousands of investors and financial services professionals across the U.S. and abroad for the past 25 years. Now as founder and CEO of DonConnelly24/7 Don's timely and provocative ideas are available to thousands of financial professionals online. He continues to speak to audiences around the world, using compelling and memorable storytelling and anecdotes to educate, entertain, and motivate audiences with his extraordinary flair. So sit back, enjoy and definitely fasten those seat belts!
Partnered with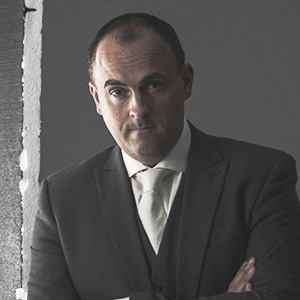 Geoff Ramm
Like you, Geoff Ramm, the creator of Celebrity Service and OMG Marketing, knows the only way you can attract more customers is to create jaw-dropping marketing. Not only that but great customer service leads to lucrative, repeat business.
So how do you create highly successful marketing ideas? And how can you design a customer experience that has you talked about for decades to come?
Geoff knows the Jedi Mind Trick to make you craved by your customers, envied by your competitors and raved about in your industry.
In his interactive keynotes, your team will not only discover out-of-this-world ideas, they will come up with them and be excited to implement them too. Companies across six continents have outperformed their competitors by using Geoff's unique insights on customer service and marketing.
Geoff's on-stage presence will have you on the edge of your creative seats.
Partnered by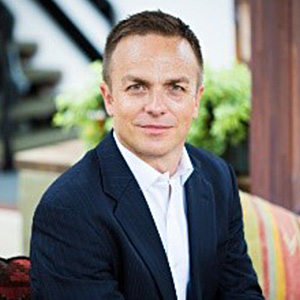 Aaron Williams
Mindstar Co-founder & CEO; Mental Health Clinician
The fuse for Mindstar was lit when in 2003 during an extended period travelling living and working overseas, Aaron experienced a period of depression and suicidal thinking following the sudden death of a young friend.  Aaron returned to Australia and was inspired at 32 years of age to change careers to focus on mental health.
Aaron is a former Senior Mental Health clinician and trainer with the Department of Health and has spoken and lectured widely on mental health.
Aaron's newest initiative is The Man Program: a national movement focused on improving men's mental health and suicide prevention by connecting with 1 million Australian men – all via the invisible superpowers of the humble mobile phone.
Partnered by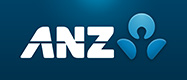 Todd Sampson
Todd's eclectic life began on Cape Breton Island, off Canada's east coast, where he grew up in modest circumstances. He entered university on full scholarship and went on to complete an MBA by age 24.
Previously the national chief executive of leading communication company Leo Burnett, and now the non-executive chairman, Todd is the co-creator of the Earth Hour initiative – the largest environmental movement in history, reaching more than 1.4 billion people, in over 5500 cities. The Gunn Report listed his company as the 7th most creative company in the world.
The Financial Review and News Limited ranked him as one of the most influential executives in Australia. He won CEO of the Year twice and sits on the Board of Directors of both Fairfax Media and Qantas.
Todd is also the breakout star and co-host of the hit ABC show The Gruen Transfer. This unique show is one of the most watched programs on Australian TV – winning multiple international awards including the prestigious Rose d'Or Award for entertainment.
Partnered by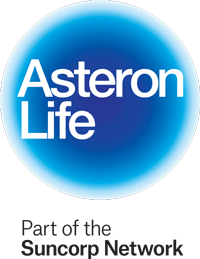 Inspire Master Class
Silvia Damiano
Founder and CEO of the About My Brain Institute, Silvia Damiano is a scientist, educator and award-winning leadership specialist and filmmaker.
Silvia's research into optimal brain functioning and the application of neuroscience in leadership and daily life provide compelling evidence for the importance of leadership in our personal and professional lives, and what it takes to develop the human behind the leader.
Partnered by
GOLD COAST
10-12 OCTOBER 2018
RACV ROYAL PINES RESORT